Practice and prepare with interview questions and a wide range of interview formats.
You know how uncomfortable it feels to be unprepared.  With video interviews you just don't know what type of interview you may be asked to participate in.  There are over ten different types of video interviews.  How many do you know?
Ask a question and get an answer on all of your queries. No waiting. Just immediate, accurate responses that provide help when you need it!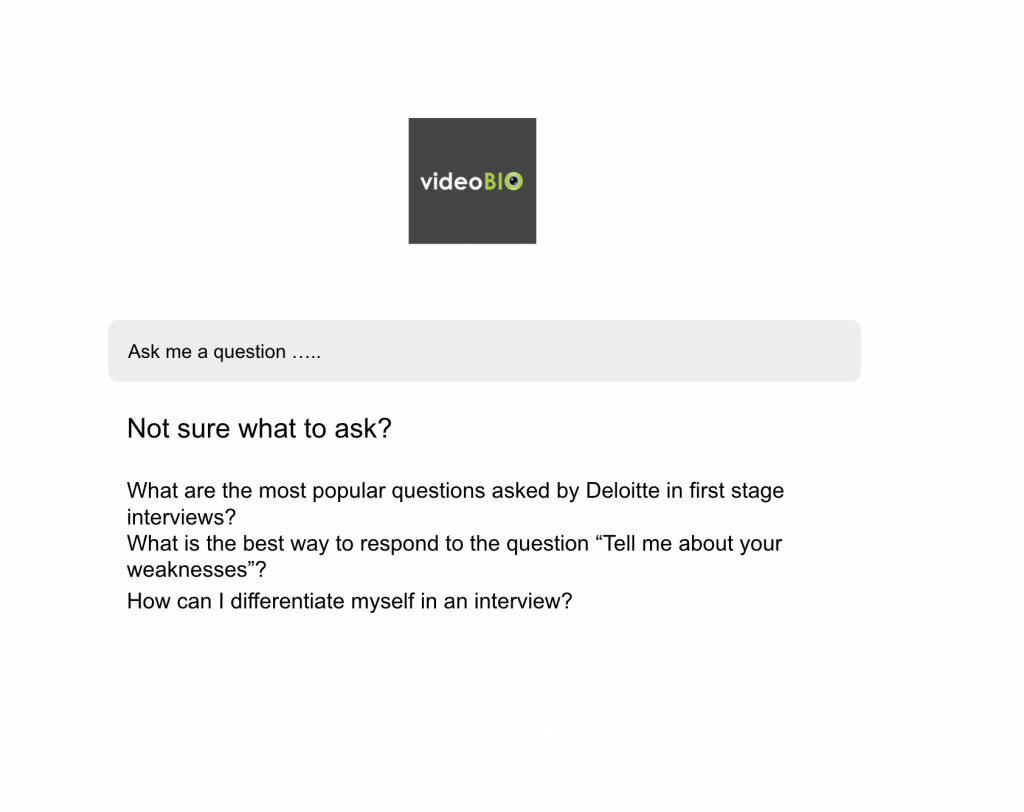 What's included in your videoBIO Practice subscription?
Want to learn more about videoBIO Practice before you subscribe? Ask us for a demo!